This will be short and sweet.
So the right wing, anti-choice crowd wants to tell you that birth control pills cause cancer. The "natural health" gurus think they make you diabetic and the whole cancer thing, too. So based on the opinions of a myriad of health gurus, I stopped taking birth control pills, even though I never had any trouble with them and they made my skin look gorgeous.
I also stopped using "artificial chemicals" on my face. I was told that they were, again, cancer causing, not to mention acne causing.
These two decisions made my skin look horrible. It was discolored, blotchy and acne-ridden.
Acne, scarring and uneven skin tone. These were my problems. Those expensive "natural" skincare products did nothing for any of those problems.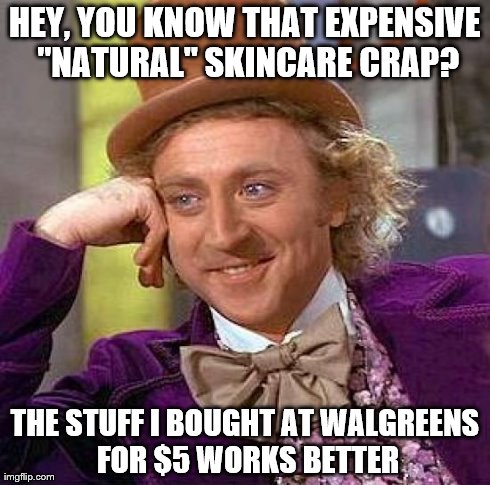 But, hey, you know what did help?
Birth control pills and ProActiv. Chemicals and chemicals. Yes, the evil chemicals made in a lab.
This was a lesson in listening to my own body. Or in this case just looking at my face. My skin is flawless since I went back on the pill and the ProActiv.
You can hate on these two things all you want, but they work for me and for many others. So I'm going to just ignore all the finger-wagging and lectures and do what is good for me. I'm going with the products that solve my problems.
Not to mention the fact that the pill helps me avoid something else I have no interest in: Pregnancy.
Deuces.